Business Matchmaking Services
IFP Group's matchmaking events bring select companies face-to-face with their most promising prospects. As a participant in one of our sessions, you are given an unparalleled opportunity to meet qualified buyers who know about your company and are eager to conduct business with you.
Our diverse and flawless track record include some of the Middle East's leading matchmaking events, with pre-scheduled meetings, working with high profile companies and associations to provide participants with productive results.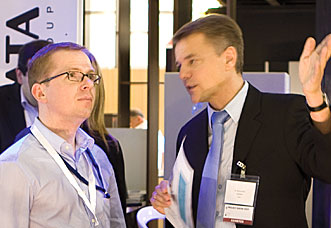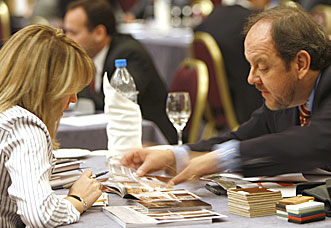 We possess one of the largest databases of business people, organizations, and VIPs in the Middle East which we update regularly to provide our clients with qualified business connections.
Why is this for me?
Use our matchmaking services to meet qualified buyers and sellers in the Middle East and Gulf region, schedule meetings and strengthen your business relationships.
IFP Business Matchmaking Services can help you increase sales:
Matching you with high quality leads
Making your business process more efficient
Signing new deals onsite
Obtaining new agencies and representations
Establishing a strong presence across the Middle East's dynamic markets
Forming new strategic partnerships
We offer our full support to our clients. We create matchmaking events from concept to execution, ensuring that sessions run according to your needs. IFP Group can recommend a variety of creative and distinctive settings that can be adapted to productive business environments.
For more information on IFP Group matchmaking services, please contact us on matchmaking@ifpgroup.net